Spotlights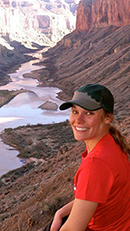 Meaghan McKasy –
Communication

Manuscript: Media Coverage and Public Opinion of Energy Efficiency

A native to the Pacific Northwest, Meaghan moved out east to attend Boston College and earned a BA in Communication, with a minor in Environmental Studies. After four years in Boston, the west called her name, so she moved to Salt Lake City to attend the Environmental Humanities Graduate Program at the University of Utah. Following the completion of a Masters degree, Meaghan spent four years working in alternative energy in both the non-profit and for-profit sectors.

Through her work in renewable energy, Ms. McKasy started to notice the array in social perceptions of alternative energy. She is interested in how people respond to certain language, messaging and framing of ideas with regards to energy production and usage. More so, what is it that influences society's perceptions and values, and from that how do we create cultural change with regards to our energy selection? Meaghan will continue to explore these questions while working towards a PhD in Communication at the University of Utah.
Peng Wang
– Electrical & Computing Engineering

Peng Wang is a Ph.D. candidate in the Electrical and Computer Engineering Department. He received his bachelor's degree in optical engineering from the Zhejiang University, China, in 2011. His current research is focused on modeling, fabrication and characterization of diffractive micro-optics and nano-optics and their applications in photovoltaics, spectroscopy, imaging, lithography and communication. His paper "A new class of multi-bandgap high-efficiency photovoltaics enabled by broadband diffractive optics" was recently published in the journal of Progress in Photovoltaics: Research and Applications. This journal is ranked as one of the world top journals in energy research. This article demonstrates a new planar multi-bandgap photovoltaics architecture by exploiting an inexpensive diffractive optical element as spectrum splitter/concentrator. The proposed method is promising in improving the power-conversion efficiency of solar cells to over 50%.
Chengshang Zhou
– Metallurgical Engineering

Chengshang Zhou from the Department of Metallurgical Engineering is this year's recipient of the Garr Cutler Energy Prize. The certificate and $1500 cash prize is awarded to a University of Utah graduate student who has published a paper that makes a significant contribution in an area of energy. Zhou's paper, Thermodynamic and Kinetic Destabilization of Magnesium Hydride by Using Mg-In Solid Solution Alloys," addresses problems related to hydrogen storage. The paper was published in the Journal of the American Chemistry Society, one of the world's preeminent chemistry journals.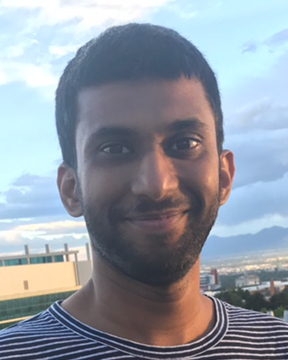 Ashish Chanana – Electrical Engineering
Ashish Chanana is a 3rd year graduate student in electrical engineering at University of Utah. He obtained his master's degree in electrical engineering from Syracuse University, where he worked on design of nanophotonic circuits comprising of networked plasmonic waveguides. These devices could offer orders of enhancement in data processing while having sub–micron footprint. His current research focuses on high optical and electric field effects in novel semiconductors and semimetals using pico–second and femto–second spectroscopy. He perseveres to use engineering techniques to support study of fundamental phenomenon by physicists and chemists. He believes he learns the most through discussions with his colleagues. In his leisure time, he often goes on bouts of listening to rock music.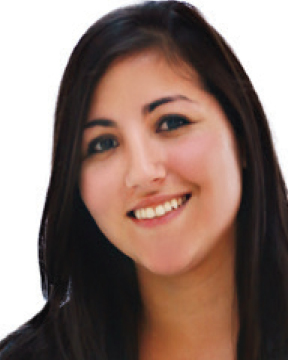 Niloofar Farhang – Bioengineering
Niloofar Farhang is a 4th year bioengineering PhD student studying gene and cell therapies for back pain under the direction of Dr. Robby Bowles. When she isn't working in the lab she enjoys hiking, skiing and home brewing beer. After graduation she plans to work at the intersect between business and research within the biomedical/biotech industry.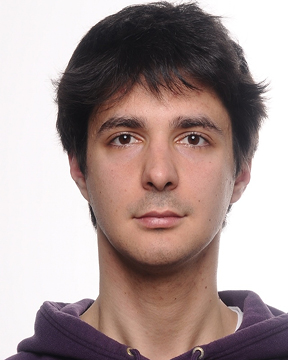 Stefano Filipazzi – Mathematics
Stefano is from Bellano, a small village in northern Italy by the Alps. He is currently pursuing a PhD in mathematics, with a focus on algebraic geometry. After graduating, he plans to continue with research. In his free time, he enjoys reading novels, playing basketball and travelling.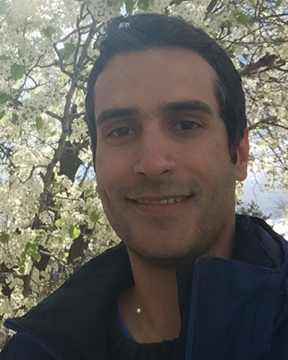 Mohammad Ghashami – Mechanical Engineering
Mohammad Ghashami is a fifth–year PhD student at the Department of Mechanical Engineering at the U. He received hi BSc degree from University of Tehran, Iran in 2012 and started his PhD program under supervision of Dr. Keunhan Park in Fall 2013. Throughout his PhD research, Mohammad has been investigating the heat transfer at the nanoscales and its applications for waste heat recycling.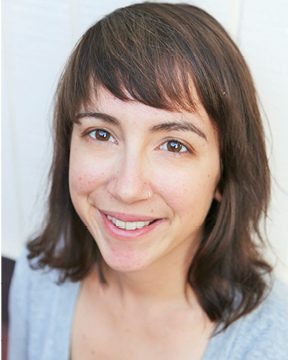 Emily Nicolosi – Geography
Emily Nicolosi is a PhD student in the Department of Geography at the University of Utah. Emily received her undergraduate degree in Anthropology and Studio Art from the University of Vermont. Emily enjoys researching social movements, particularly towards social and environmental justice. A native of New York, she appreciates the fantastic snow and mountains that Utah offers.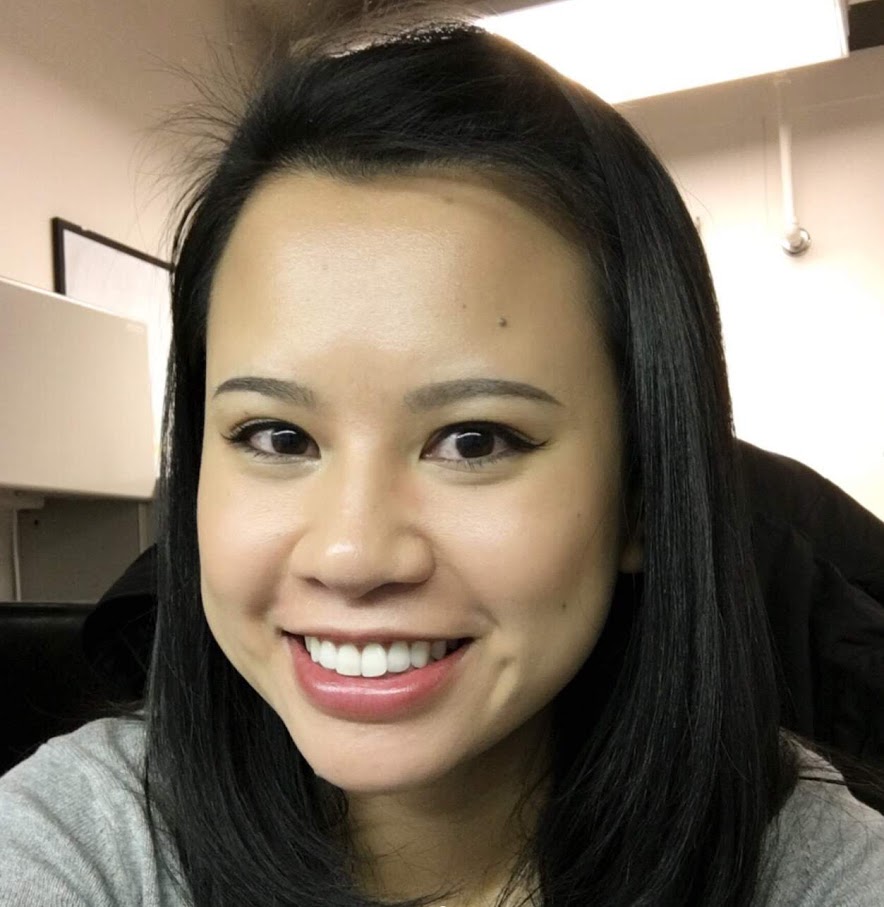 Jessica Chen

– Communication Sciences & Disorders
Jessica received her AuD from the University of Utah in 2018 and is currently a PhD candidate in the Auditory Perception and Physiology Lab under Skyler Jennings. She received her bachelor's degree in Psychology and International Relations from the University of California, Davis. Due to her background in both research and clinic, her goals in teaching are to integrate theory with clinical practice and to teach students how to critically think about research in order to help them build a solid foundation for their future work as clinicians. She is passionate about involving students in her research to help break down misconceptions about research and to create teaching opportunities outside of the classroom. In terms of research, she is interested in understanding the physiological processes that may help people with normal hearing understand speech in noisy environments. Specifically, she is interested in how certain auditory reflexes may facilitate our ability to hear in noisy environments and what happens to these reflexes with age and/or hearing loss. Her clinical interests include vestibular diagnostics, cochlear implants, and neurosurgical monitoring. Jessica's hobbies include drinking coffee, traveling, drawing, rock climbing, pilates, and traveling to find more coffee.
Molly Heller
– Modern Dance
Molly is a dance artist based in Salt Lake City. After re-locating to Utah from New York City in the winter of 2011, she appreciates the comparatively quiet streets and the stunning angularity of the Wasatch mountains. Molly's movement research investigates performance as a cathartic act and the relationship between physical expression and emotional trauma. Her research is conducted as a solo practice, along side others in choreographic projects and it is interwoven into her pedagogical beliefs.
Prior to graduate school, Molly was on faculty at SUNY New Paltz (NY) and Dance New Amsterdam (NYC) and has guest taught for Middlebury College, University of Nebraska at Omaha, Creighton University (Omaha, NE), SaltDanceFest (University of Utah), Ririe-Woodbury's 2014/2015 Professional Intensive (SLC), Boise State University and Balance Dance Company (Boise, ID).
Molly's choreographic work has also been presented in New York, Utah and Idaho in venues such as: Gowanus Art + Production (NYC), Danspace Project at St. Marks Church (NYC), Movement Research at the Judson Church (NYC), Green Space (NYC), 2010 DUMBO Dance Festival (Brooklyn, NY), Balance Dance Company (Boise, ID), Boise State University, Sugar Space Studio for the Arts (SLC) and the Ladies' Literary Club (SLC).
Molly holds an M.F.A. from the University of Utah where she received the Scott Marsh Mentorship Award (2014) as well as a University Teaching Fellowship (2013-2014). Molly holds certifications in Pilates and Reiki and is co-owner of SLC's loose-leaf teahouse, the Tea Grotto.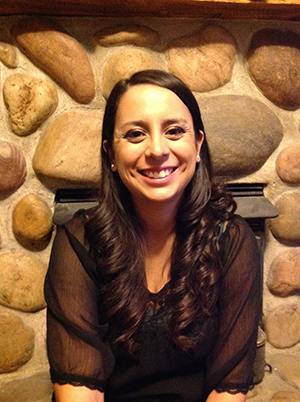 Jennifer Y. Macias – History
Jennifer Y. Macias from the History Department is this year's recipient of the Stockham Medal. The medal is named after the late Thomas G. Stockham, who is considered the Father of Digital Audio Recording and taught for many years at the University of Utah. The award is reserved for individuals who demonstrate conspicuously effective teaching.
Jennifer Macias was nominated for the award by Dr. Eric Hinderaker, who says "Jenn Macias is an unusually capable and committed instructor, already well on her way to achieving a very high level of pedagogical excellence. Jenn has demonstrated a command of the material, a maturity of judgment, and a level of classroom effectiveness that gives us enormous confidence in her ability." Ms. Macias was presented with an engraved medal and will also receive a $1,000 cash award.
Heather J. Stone
– Communication

Heather is a PhD Candidate with a dual enrollment in the Department of Communication and the Department of Writing and Rhetoric Studies. She has taught writing, speaking, and pedagogy courses in four departments, and has designed hybrid and online curriculums. She works as a Graduate Fellow for the Center for Teaching and Learning Excellence (CTLE), where she assists with the Cyber Pedagogy course, observes teachers in online and face-to-face environments, conducts workshops for teachers, and oversees the Tech Tips for Teachers subscription email. She has a passion for helping teachers see how technologies can enable rather than constrain their teaching. In her research, she studies insider/outsider social tension and the language people use to reconcile that tension, both while experiencing it and when remembering it later. Her current project is conducting oral histories with adult women about the social and religious experiences they had as teenage members of the LDS Church.