Graduate Student Summary Tutorial
Access your Summary
On the Student Homepage, find the Graduation icon

Then click Graduate Student Summary
Perform an Audit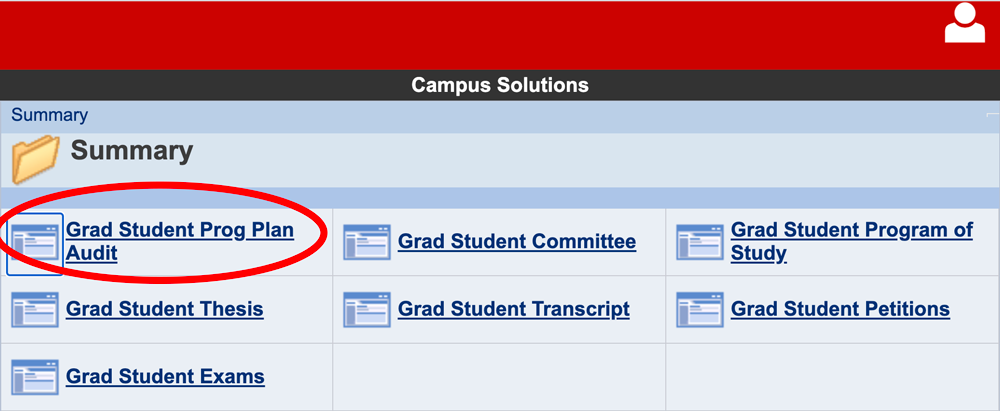 The Grad Student Prog Plan Audit provides a summary of:
which Graduate School requirements have been met
where you are in terms of meeting your requirements for graduation
missing supervisory committee approvals
all the semesters for which you have been continuously enrolled
a list of all approved leaves of absence that have been placed on your record
Student Responsibilities
make sure you are on track for graduation
keep track of any missing approvals, grades, etc.
Sample Screenshot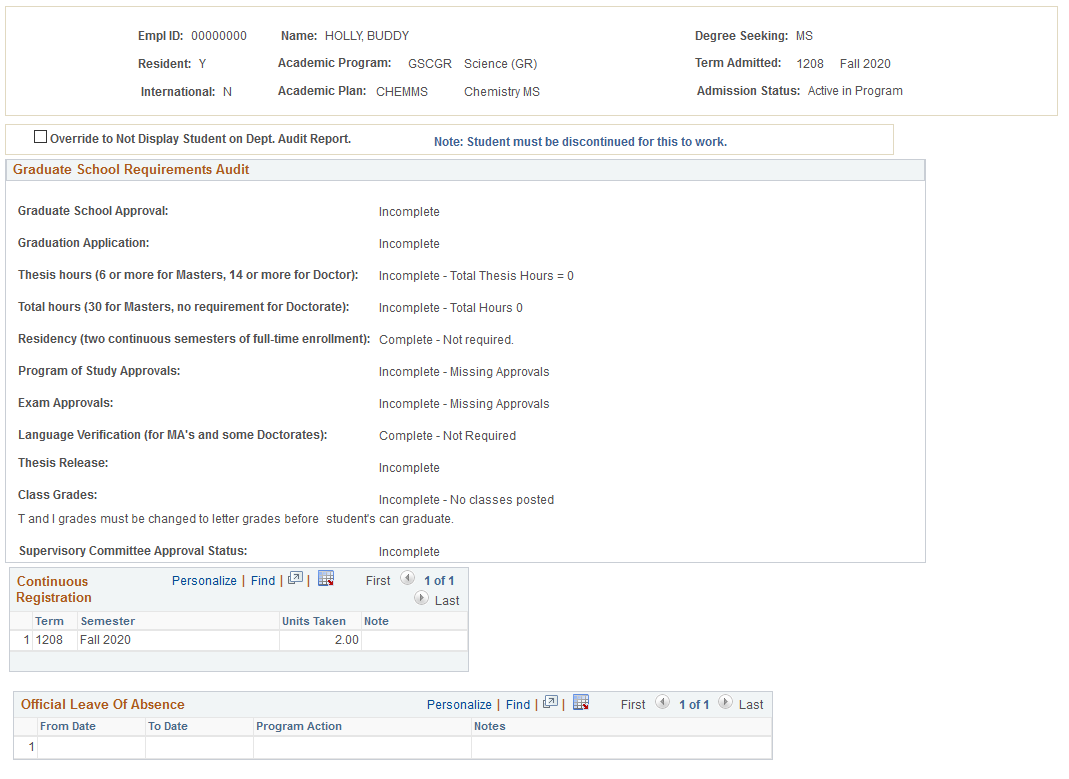 View your Committee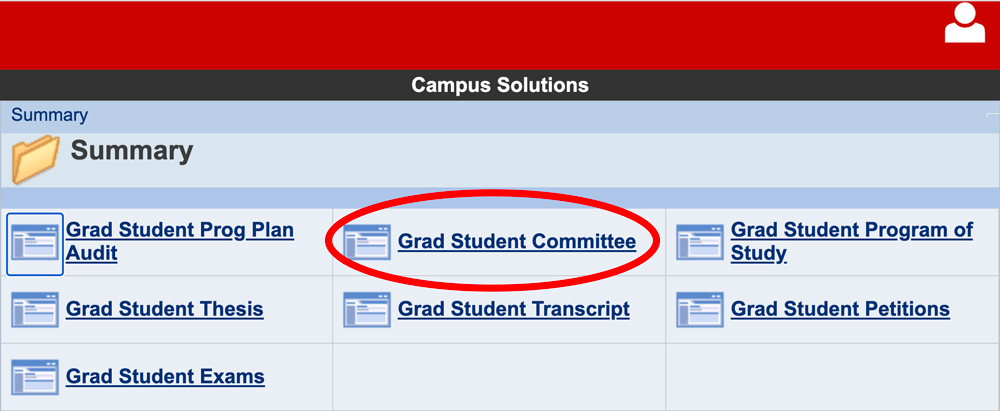 The Grad Student Committee page displays the members of your supervisory committee.
Student Responsibilities
form a supervisory committee and submit to your department for approval
verify your committee information
keep your department informed and up to date with any changes
Sample Screenshot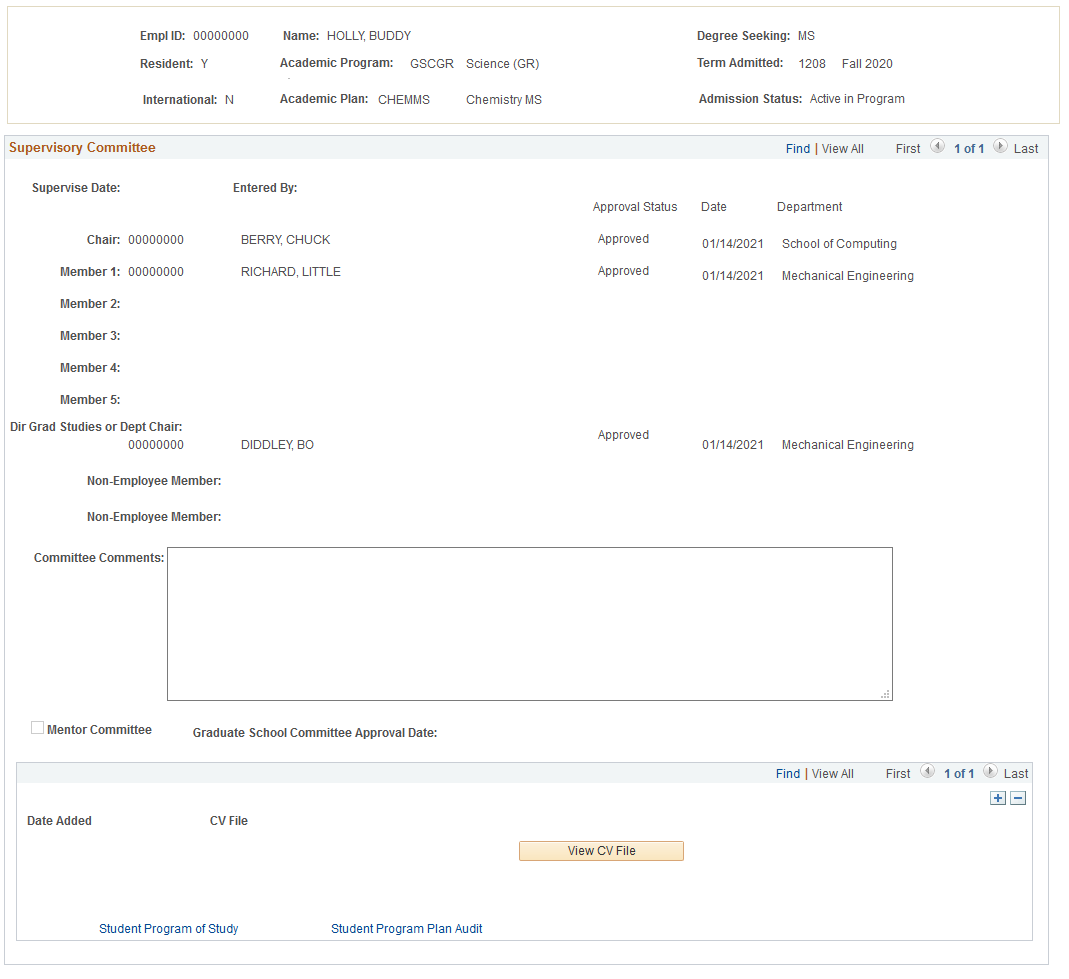 Work with your Program Of Study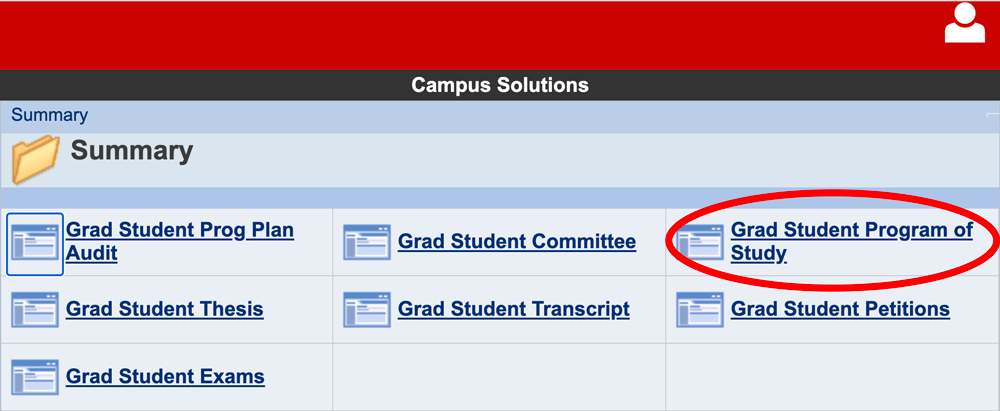 The Grad Student Program of Study contains the record of your coursework. Typically your department coordinator will enter this information one semester prior to graduation.
Student Responsibilities
verify all entered information is correct
keep your department informed and up to date with any changes in coursework
keep your department up to date with your expected semester of graduation
keep track of missing approvals
Sample Screenshot